Meet Dr. Bogert
Thompson Ray Bogert, DDS
Best Kid Dentist in Houston TX 77062
Dr. Thompson Ray Bogert (Tod) graduated from the University of Alabama in Birmingham in 1980 with a Bachelor of Science in Education.  He was in the teaching profession for several years before attending dental school in 1984. (Kid Dentist in Houston TX)
Dr. Bogert received his degree as well as specialty training in Pediatric Dentistry from the University of Texas Dental School in San Antonio.  Dr. Bogert entered private practice in the South Belt/Clear Lake community in 1990 and has served the dental needs of the children in that area since that time.
For any dentistry related query,  please get in touch with Dr. Bogert, Kid Dentist in Houston TX of BayOaks Pediatric Dentistry clinic situated at Houston Area, 1220 Clear Lake City Blvd Houston, TX 77062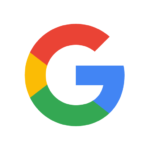 He is actively involved in the South Belt/Clear Lake community through membership in the Chamber of Commerce and serving in community health fairs.  He supports many educational programs and activities for the area youth and is a frequent speaker in the schools on the subject of dental health.
Dr. Bogert is a member of the American Dental Association and the Texas Dental Association.  He is past president, vice-president and treasurer of the Houston Academy of Pediatric Dentistry; and is an active member of that professional organization as well as the American Academy of Pediatric Dentistry.
Request an appointment for the Best and an advanced dentist near Houston, TX 77062